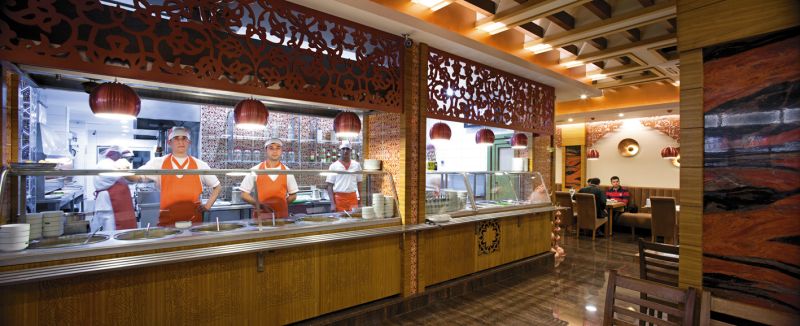 Flash restaurant has been serving with its quality, friendly and quick service to
hundreds of people since 1994 in Alanya which is one of the best tourism centers of Turkey.
Flash Restaurant has been awarded with Orange flag by Alanya Municipality every year for the importance it gives to hygiene, cleanness and service quality. With this flag our hygieneic kitchen and service has been honoured.
Our biggest aim is to serve the diligently prepared flavours of Turkish kitchen in a healthy atmosphere and to provide them to leave our restaurant in a satisfied way.